• Naturally Raised Registered Highland Cattle since 2005 •
You've also reached the home of





If you'd like to buy some homemade jam or jelly, many made with wild locally gathered berries, give us a call.
Presently we have Dutch Apple Pie,
Red Raspberry, Black Raspberry, Blueberry, Blueberry Rhubarb, Blackberry, Seedless Blackberry Apple,
Strawberry,
Strawberry Rhubarb,
Strawberry Banana,
Rhubarb,
Cherry, Peach, Peach and Blackberry, Pear and
Mixed Berry Jams available.
Crabapple, Apple, Grape, Elderberry, Red Pepper Jelly and a very good Apple Butter.

We also have a Pear and Ginger Chutney and a Tomato-Apple Chutney that we've been making for over 25 years.
For a few years now we've also been making our own Maple Syrup.

You can always give us a call at 705-323-9826 to get hold of some of our Jam or Jelly
or visit the Waubaushene Heritage Gift Shop in Waubaushene, ON just off Highway 12 and Highway 400.

Here are a few upcoming 2019 shows we'll be at soon.
Matchedash Community Heritage Centre Vendor's Fair - Upper Big Chute Rd. & Quarry Rd.
Saturday October 19 10AM - 3PM

Carley Community Hall Christmas Craft Sale
Saturday and Sunday November 2 and 3 10AM - 3PM

Christmas Crafter's Market at Trillium Manor 12 Grace Avenue in Orillia
Saturday November 16 9AM - 3PM

Warminster Country Craft Show at the Warminster Legion ( Hwy. 12 )
Saturday November 30 10AM - 3PM

Amica's Christmas Holiday Bazaar at Amica Little Lake 70 Lakeside Terrace, Barrie ON
Saturday December 7 10AM - 2PM



Hope to see you there!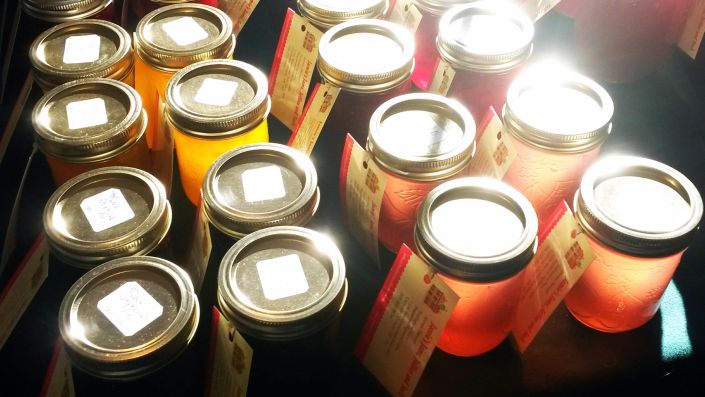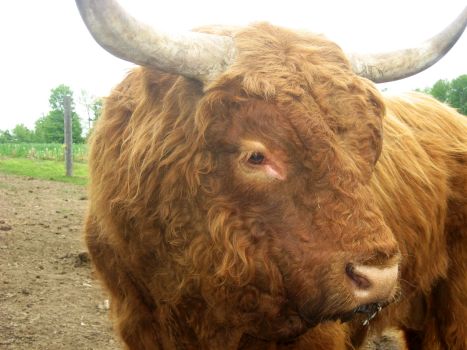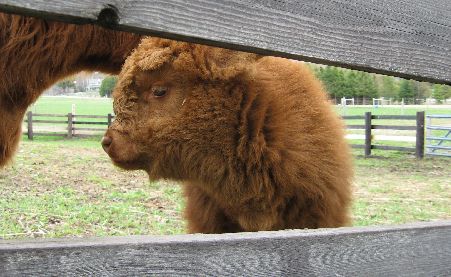 You can reach us at,
info@thistlestonefarm.on.ca
or call us at 1-705-323-9826
© 2005-2019 Thistlestone Farm
Home
|
About Us
|
Halters • Neck Ties • Leads
|
The Fold
|
Links
|
Our Beef